DigiPac

Structure Vision's DigiPacTM software can be used to model the structure and predict the properties of various particulate systems.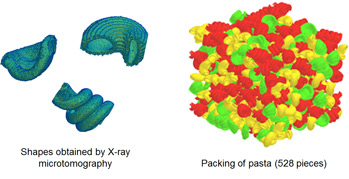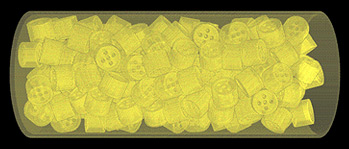 In the chemical and pharmaceutical industries, our DigiPac
TM
product addresses two key issues:
Given a number of arbitrarily shaped particles of a particular shape and size, how are they likely to pack together in a confined space?
Based on this packed structure, how is the entire assembly likely to behave in real life (e.g. how will gases flow through the structure and what are its heat transfer properties)?
DigiPac
TM
has been used to assess the behaviour of catalyst systems on chemical plants and has also been used to predict the likely dissolution behaviour of tablets in the pharmaceuticals industry.
Modelling of Packed Structures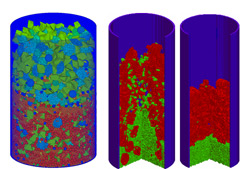 Packing density of particles of any shape and size distributions in a confined space (or container) of arbitrary geometry.
Other structural characteristics (e.g., particle orientation, contact statistics, distribution of individual components).
Optimisation of storage capacity.
Tendency of segregation during powder handling due to vibration, shaking etc.
Surface coating.
Structure of composite materials.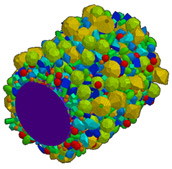 DigiPacTM Input and Output
Input to DigiPac
TM
can be from:
Scanned powder and particle samples, using X-Ray Tomography or desktop laser scanning
VIEW VIDEO.
Converted from CAD files in most formats.
Parametrically defined standard shapes, such as ellipsoids, crystals, pellets, etc.
In addition, DigiPac
TM
can output packed structures in CAD format for additional analysis, for example, CFD.
Property Prediction of Packed Structures
DigiPac
TM
can provide the following analysis of packed structures and particles: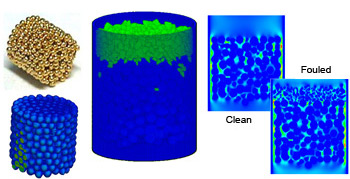 Permeability and fluid flow through packing structure.
Effective thermal conductivity.
Effective electrical conductivity.
Sintering.
Mechanical strength and force distribution.
Consolidation and compaction.
Light scattering properties of a coating layer.
Dissolution of tablets and granules.
Heap/column leaching.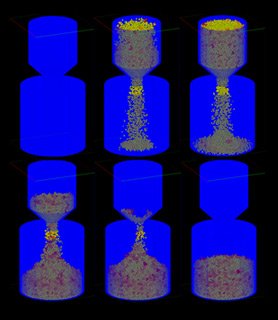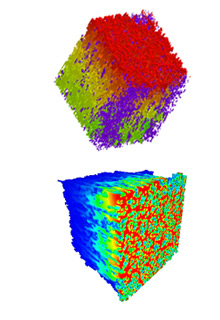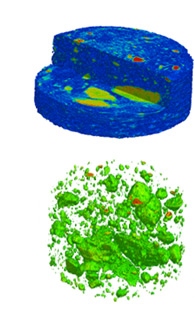 VIEW VIDEOS